Sleep Better!
Live Better
Experience better sleep with our Biocrystal Products everyday
Made in the US and Canada
Our Mattresses are designed and made using the highest quality materials in the United States and Canada.

Biocrystal Mixtures
The latest technology from the natural resources; crystals combined with the scientific technology to improve quality of life.
Thai Natural Latex
Milky sap from Thai Rubber Trees. This milky sap is hypoallergenic, anti-microbial, mildew proof, and dust mite resistant.

Activated Carbon
It absorbs odors and polluted air particles. It also gathers negative ions that promote blood circulation while blocking electro – magnetic waves.
Size Measurements
Check out the different size measurements
Measurement Details
Experience
Sleep
like you haven't before
The Biocrystal properties coupled with high quality material layers create a wonderful sleeping experience for our customers.
The Finest Materials
The Sleepm team has invested into the highest quality materials in the market. We truly strive to create the best experience we can for our customers.
Cool Gel Memory Foam
Designed by NASA in the 1970's, the cool gel memory foam improves seat cushioning and crash protection for pilots and passengers. It's made from a substance called Viscoelastic. It is soft and energy absorbent, which minimizes impact.
Activated Carbon:
Carbon is well known to help enhance detox and better absorb negative ions and odors
Can help block pollution like negative EMF (Electro-Magnetic Frequencies) stress from electronics, computers, WIFI, Cellphone, TV etc.
Helps circulation, respiratory rate and blood pressure stress reduction by neutralizing your sleeping environment
Biocrystal Energy
18 different crystals from various parts of the world have been processed and pressed into the special insert which is in each mattress, topper and pillow.
The types of crystals have been used for thousands of years to help balance the energetic flow of the various organs and may assist your overall wellbeing.
Each crystal has an affinity and acts on specific organs and helps in balancing various organs distress, raises the energy in the body and has a beneficial effect on integrating the mind, body spirit and emotional state.
Micro-Coil Technology
A hybrid mattress with micro-coils provides better airflow, relieves joint pressure, prevents motion transfer, provides all night comfort for years to come.
Customers are lovin' it
Customers from all walks of life have experienced benefits beyond their expectations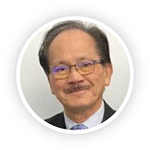 I was in an auto collision, and a large portion of the vehicle was damaged. I lay on the SLEEPM mattress and pillow for three days, and started working on the fourth day.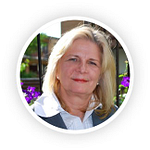 Finally, I sleep great now and wake rested and energized. Thanks, SleepM for combining such great bioenergetic technologies into one to benefit all.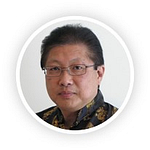 I use my Sleepm topper and pillow nightly. These give me a better sleep and eliminate pains from my neck and shoulders.
During my study on the SleepM Pillow, Topper & Mattress many clients reported improvement in their Pain as shown in the published study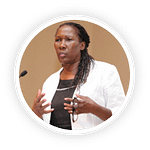 After sleeping on the pillow for only about three days I experience total relief from chronic neck pain that is suffered from due to whiplash from car accidents years ago.
Want to become a Distributor?
Earn while you help us share the message of sleep health and wellness with others
Learn More